Ahead of it's time this die cast beauty had a gold boiler front with brass bell on top, all of which pulled out to open the boiler front where the headlight bracket was concealed. Brass nameplate below cab windows and on front of pilot. Drive wheels are die cast with nickel tires. The piston rods are also die cast. The firebox has full rivet detail with an opening under the running board to lubricate part of the motor.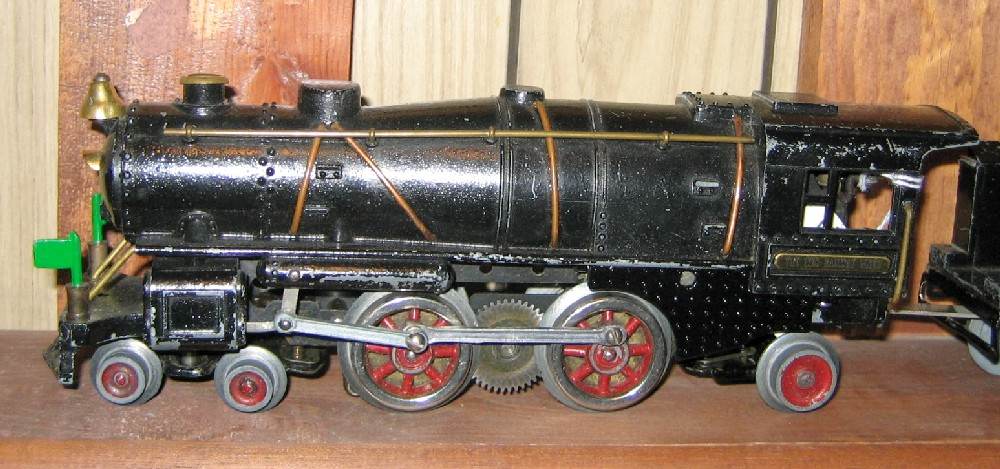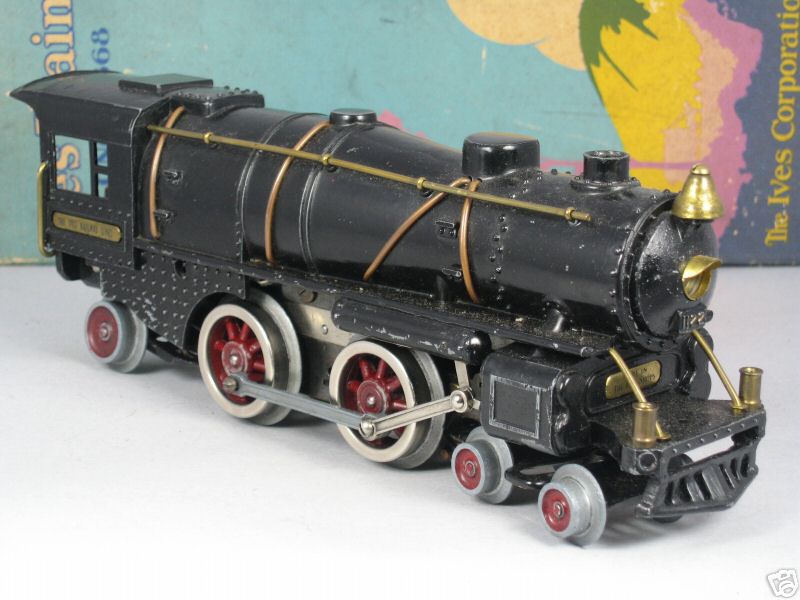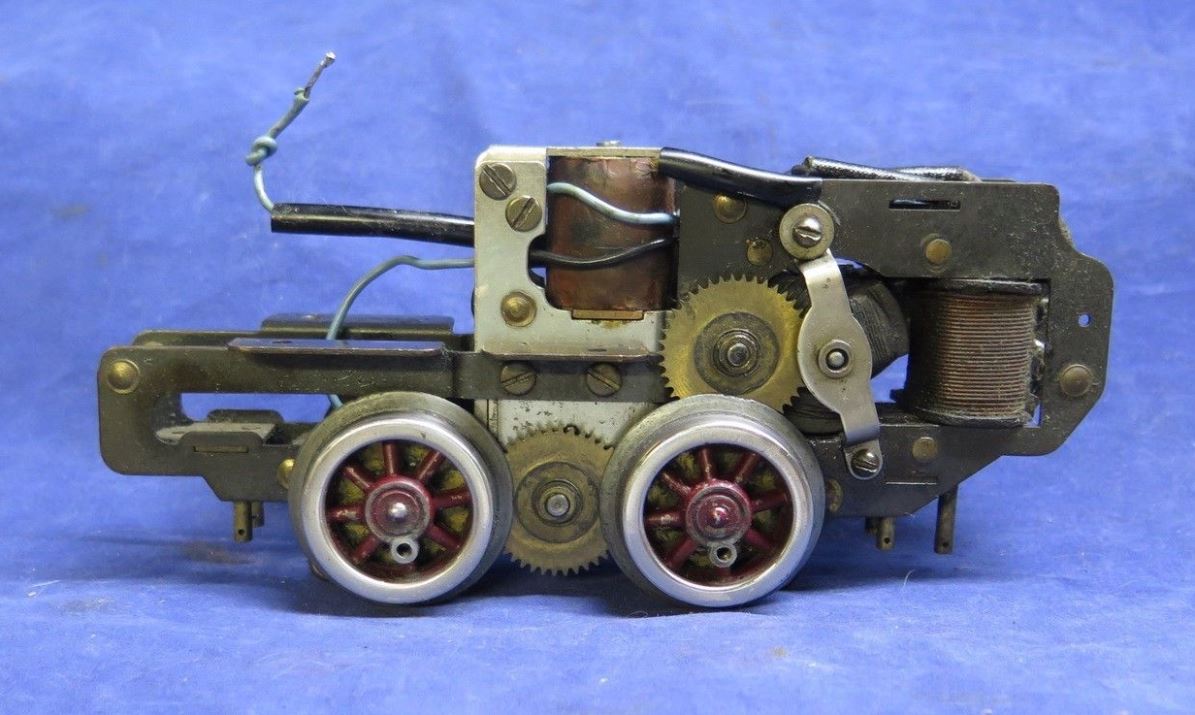 Unique design motor for 1122 locomotive, the one pictured above has the automatic reverse between the wheels. Below is an example without the reverse.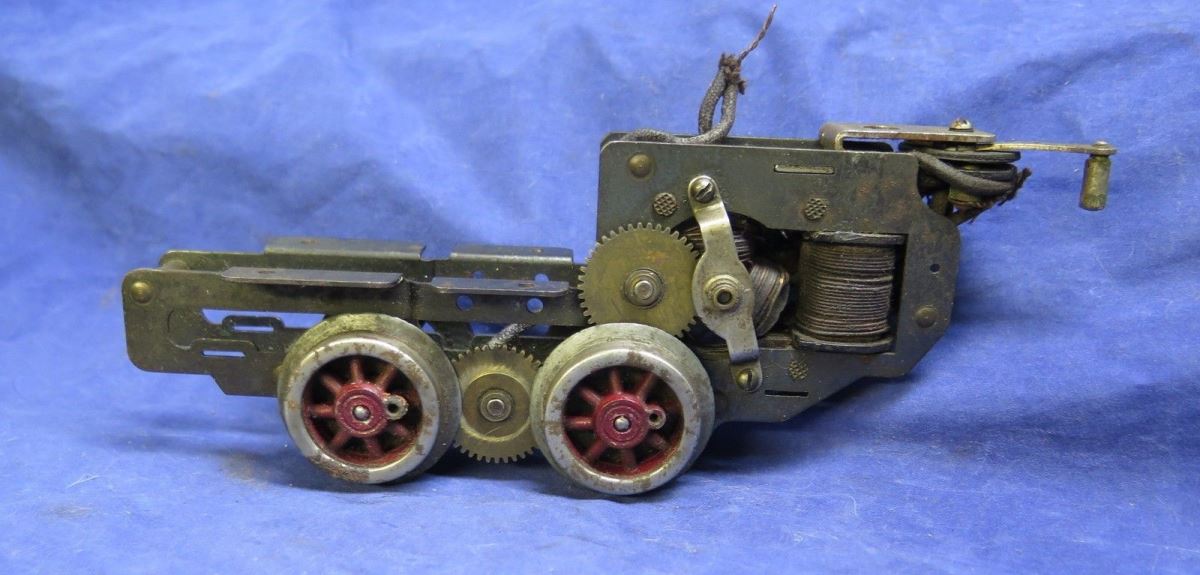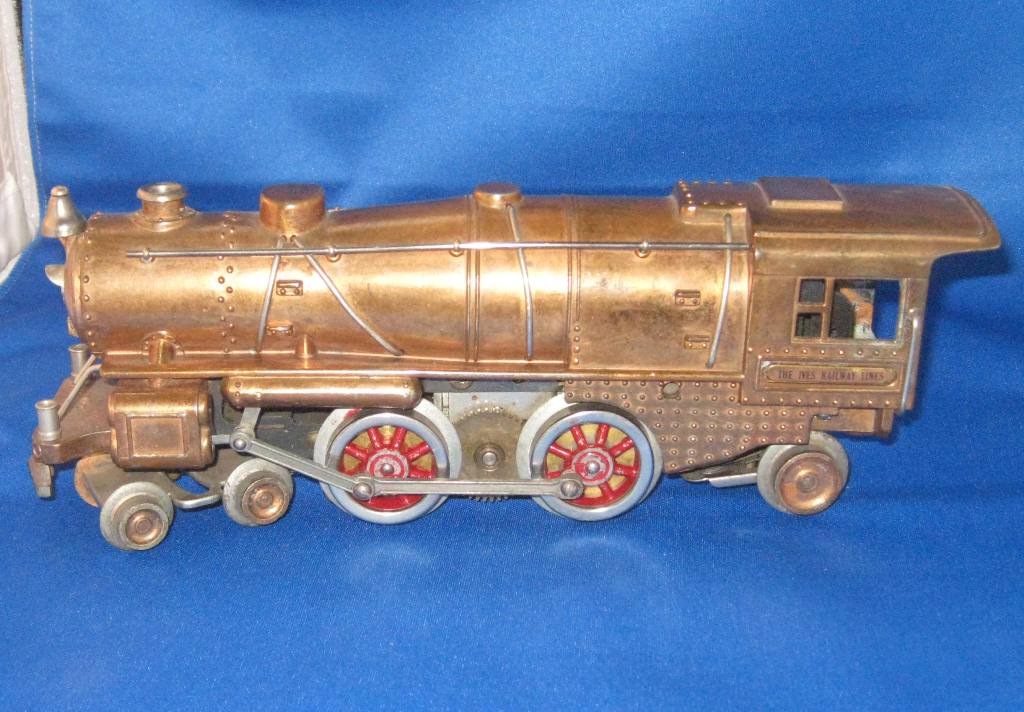 Sold only in the Major HOD Seagrave Special Deluxe in 1929, this copper version of the 1122 is much rarer than it's Standard Gauge counterpart which came in the Prosperity Special.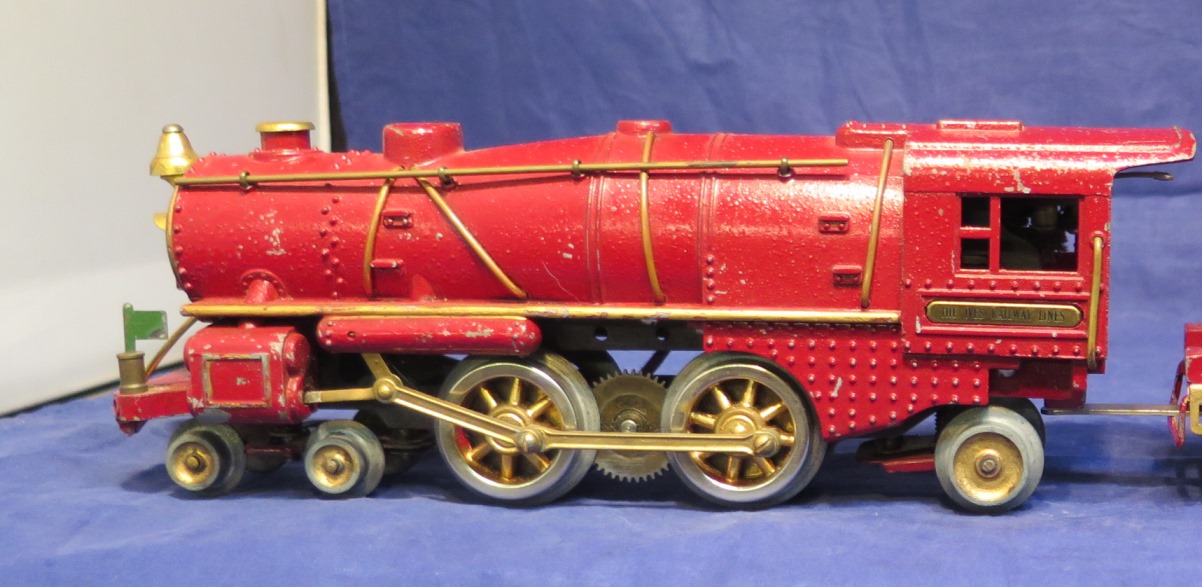 Only the 1930 version of the Black Diamond came with this brilliant red 1122, note the Gold wheels and boiler front, plus the lack of a lubricating hole found in the earlier versions. 1930 versions of this engine seem to deteriorate much more rapidly than the 1929 version. Complete, excellent versions are hard to find.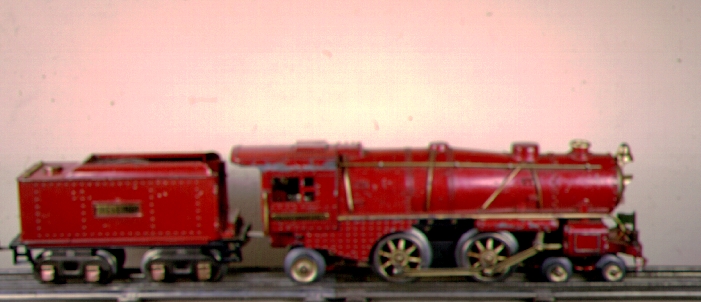 Early 1931? This red 1122 was found with this matching all Lionel Tender.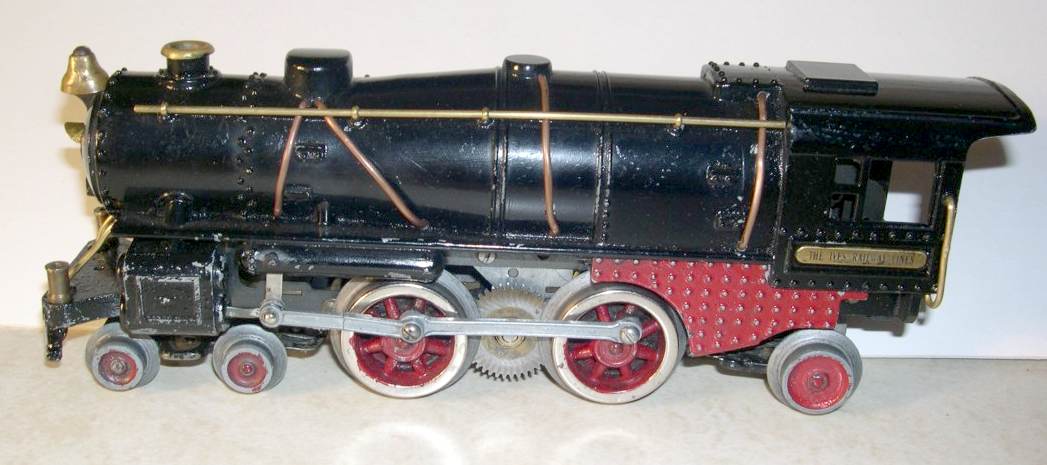 Here's a strange one - put together in 1930 or late repair or collectors folly? Black casting on a 'red engine' motor - note the sloppy painting of the wheels and rims that were originally gold. The firebox side is red. Everything appears to have it's original paint, although it looks like the wheels were done with a broom.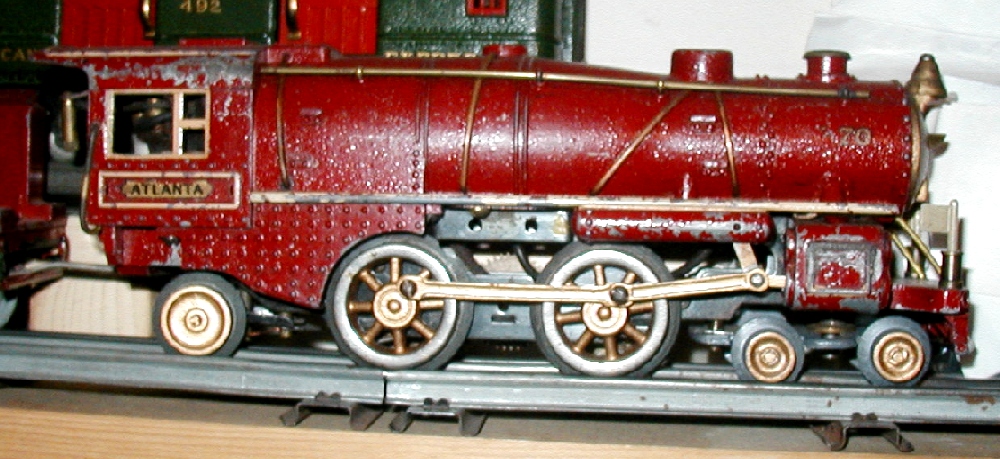 Dorfan 770 - Not IVES, but a Dorfan No. 770 using an 1122 casting. The red on this engine is lighter than the IVES Black Diamond, note also the cream striping and use of decals instead of brass plates. Below is a close up of the tender