Circa 1912-13. The above 131 baggage has the high Marklin trucks, automatic couplers, flat non-embossed frame and RED passenger doors.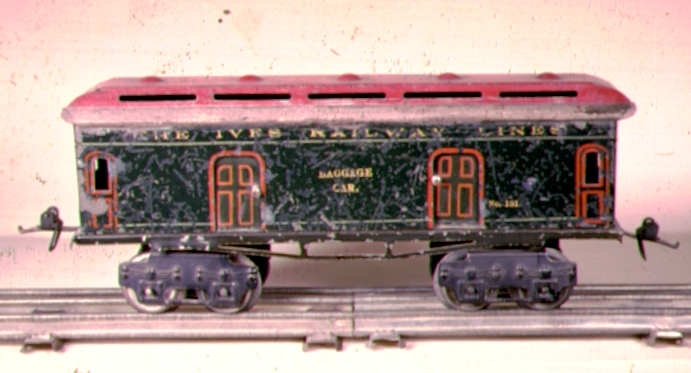 Here's an unusual car. Instead of litho it's painted and rubber-stamped. Note the non-embossed frame and "THE IVES RAILWAY LINES" lettering - this car is probably from 1913 or 1914. No one really knows for sure, but these cars were probably made up to complete sets when not profitable to lithograph stock sheets.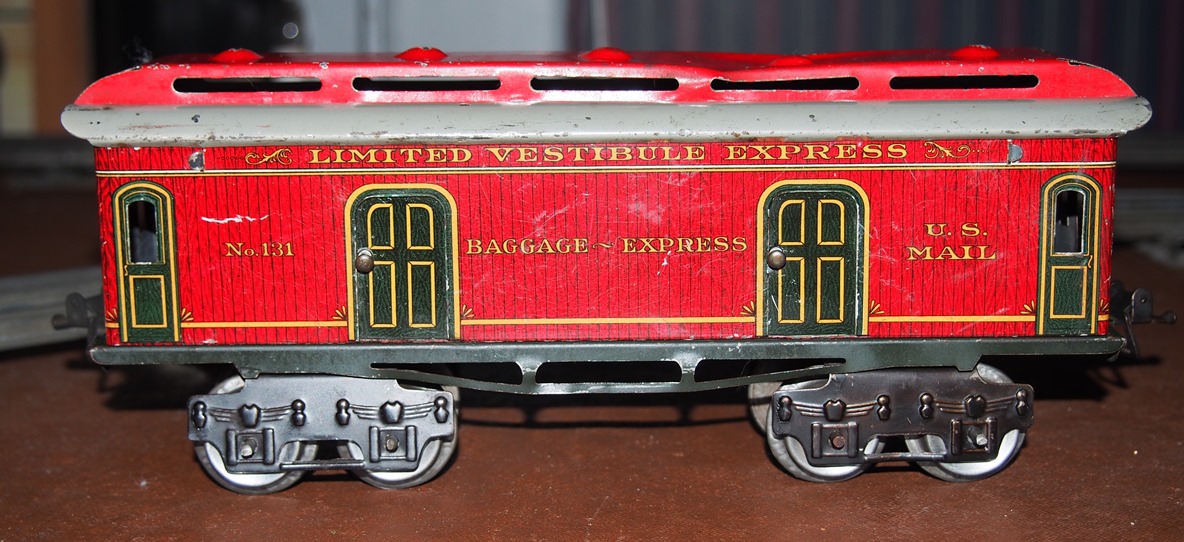 Another one of those Ives anomolies - early red litho on a non-embossed frame with high Marklin trucks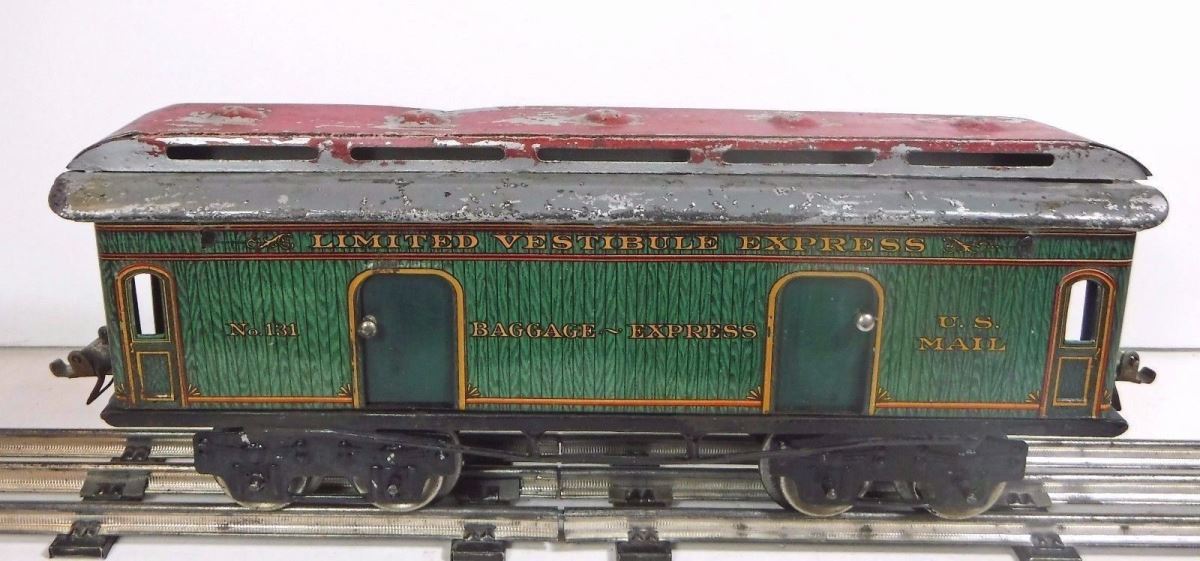 Circa 1915 All green litho with yellow highlights and all green doors.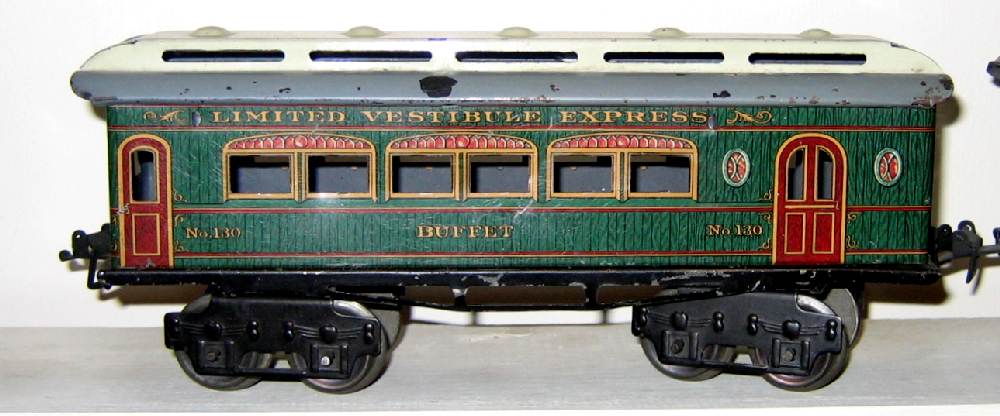 Circa 1912-13. The red passenger doors are the thing you want to look for on this car. The same car made a year later would have green doors.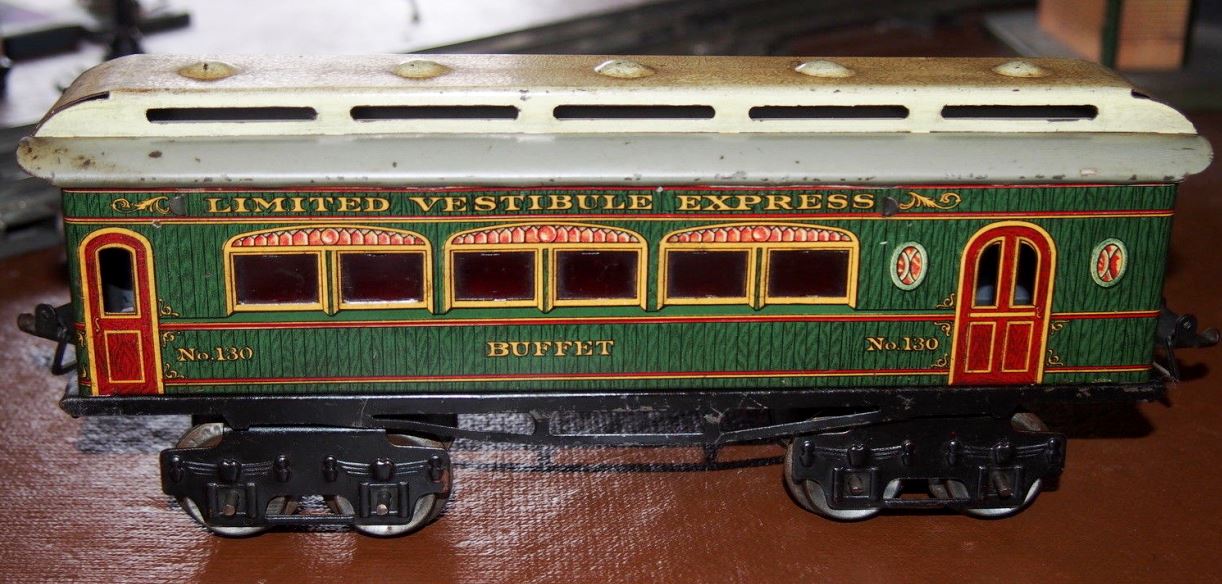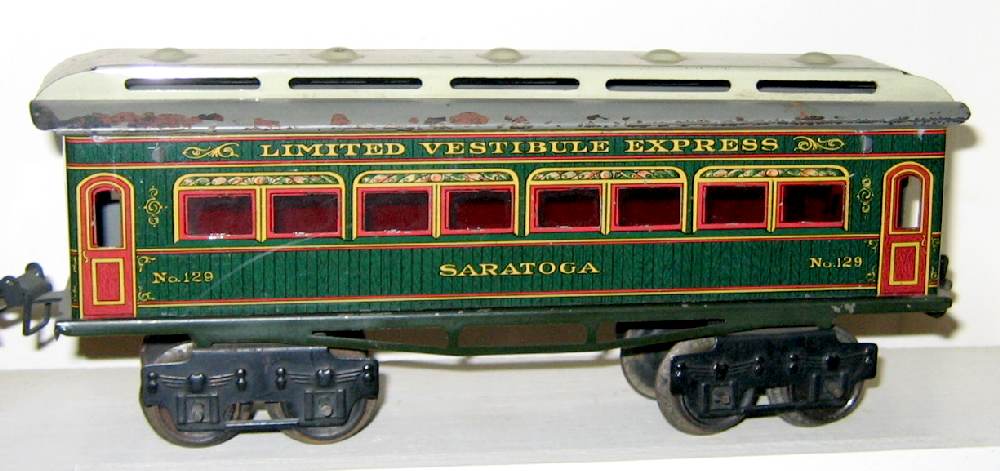 Circa 1912-1913 - As with the other two cars shown above, the 129 Saratoga car has red doors, high marklin trucks, automatic couplers and flat, non-embossed frames.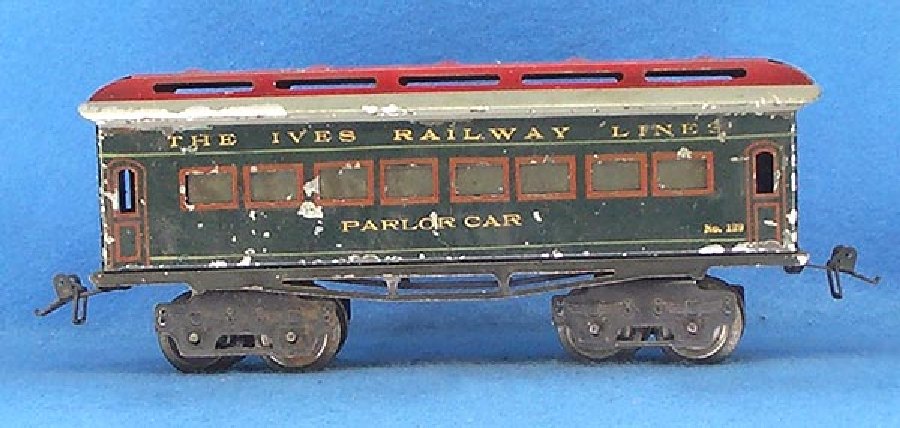 Another painted and rubber stamped car (see baggage above). Note that this car has the markings normally associated with the latter series cars, but has the early high marklin trucks and non-embossed frame.