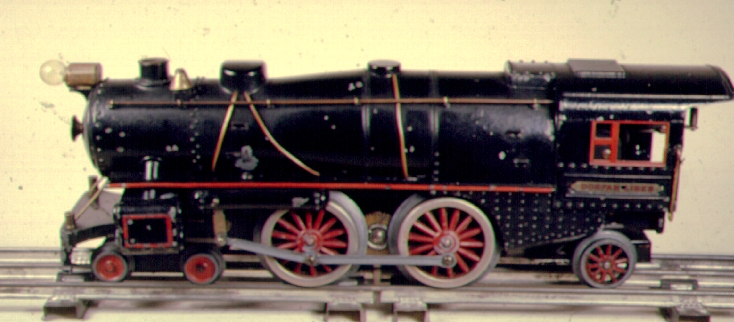 Circa 1929 - Dorfan version of the IVES No. 1134 steamer. Note 'duco' red trim on engine, Dorfan Lines decal and 1929 characteristics.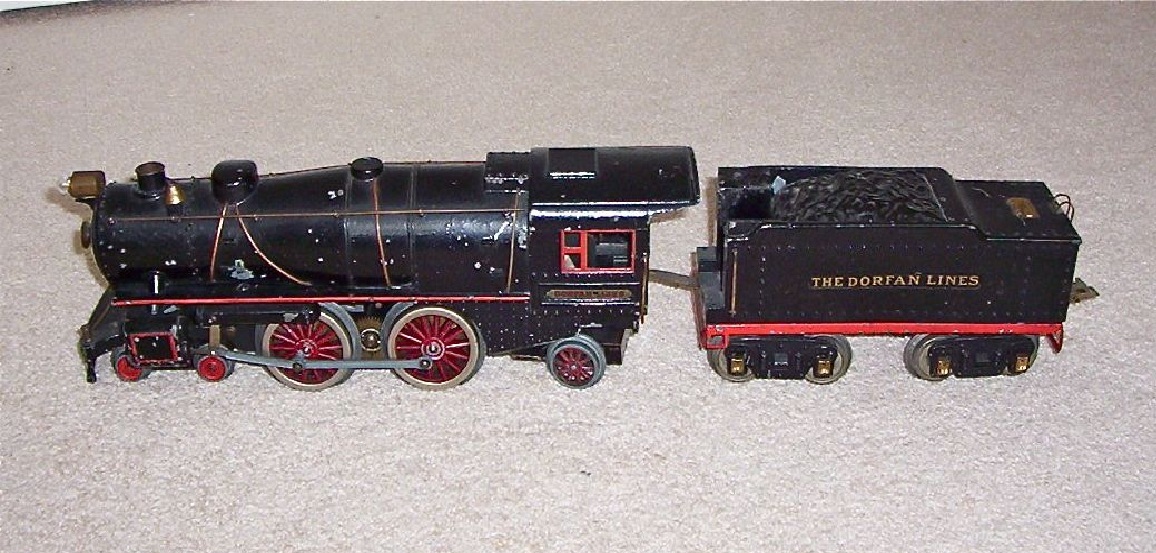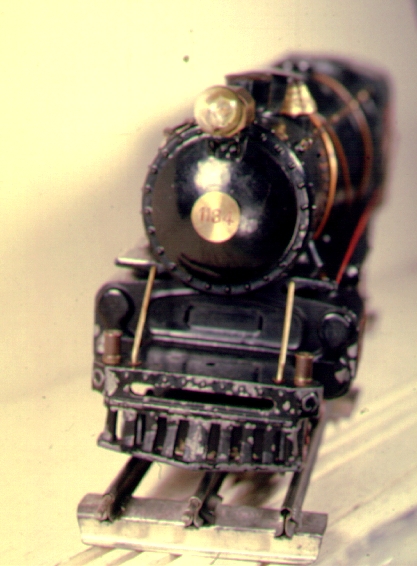 Front view of Dorfan engine, note that the IVES plate is missing, but the button still carries the number 1134.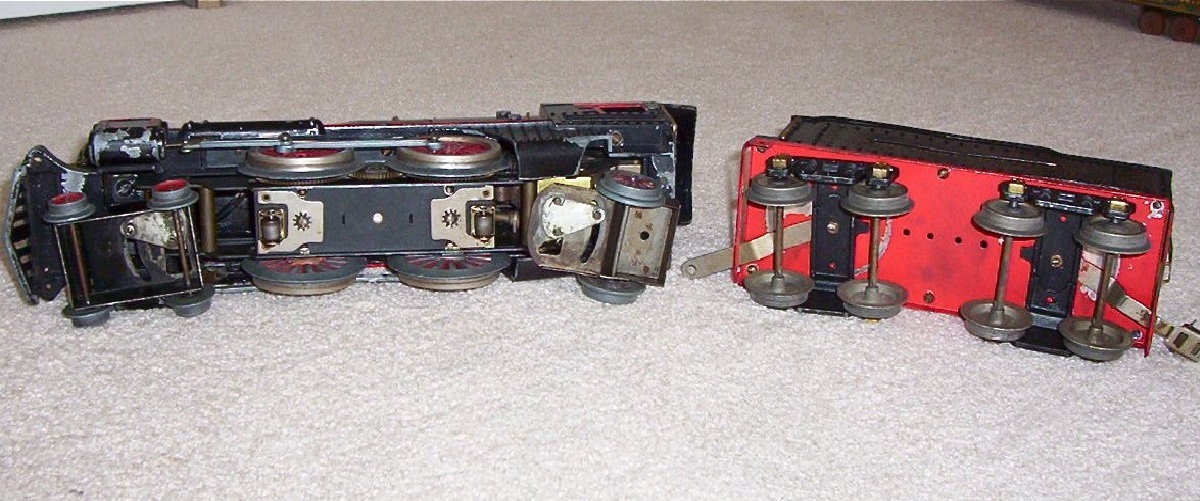 Bottom view of Dorfan engine compare it to bottom of 1929 IVES No. 1134

Green variation of the Dorfan 1134, basically same as black version except note that on the fireman's side (above) the cab window is red while on the other side (below) the cab window is green.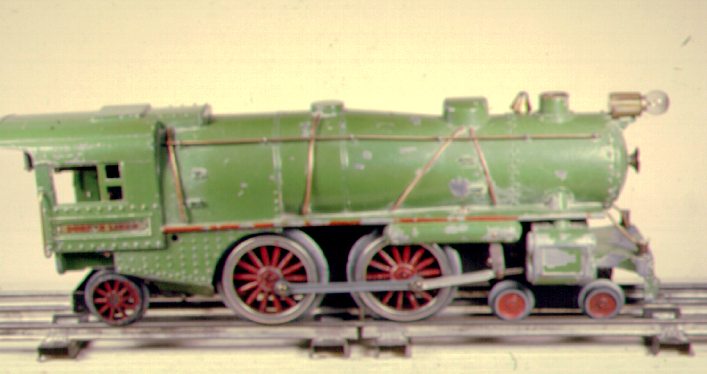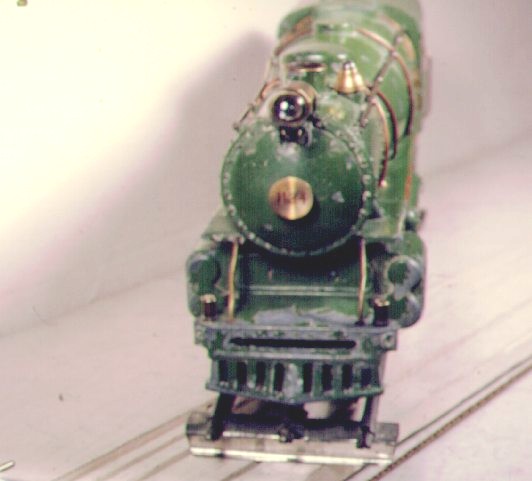 Front view of a green Dorfan 1134.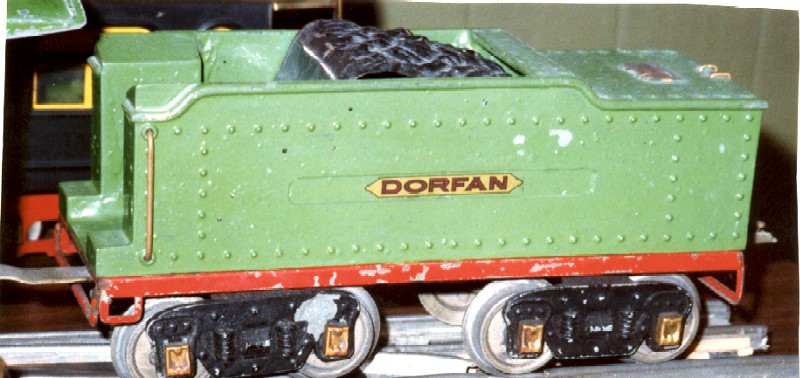 No. 40 tender that came with the Dorfan version. This is all IVES except for the trucks and Dorfan couplers that were welded onto IVES couplers. No matter how rare there are always variations. Note lettering on green tender below.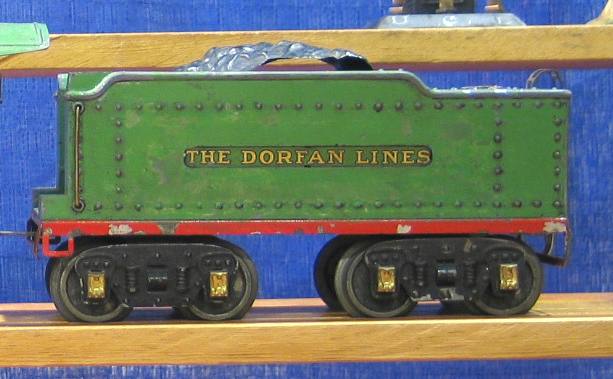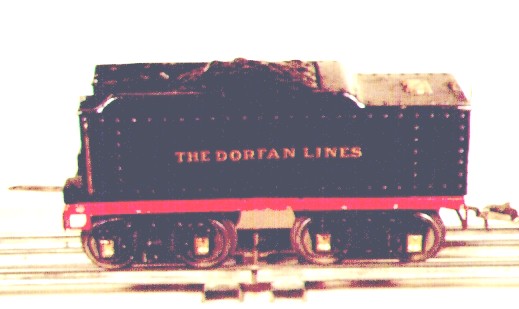 No. 40 Dorfan tender in black, note different decal from green variation.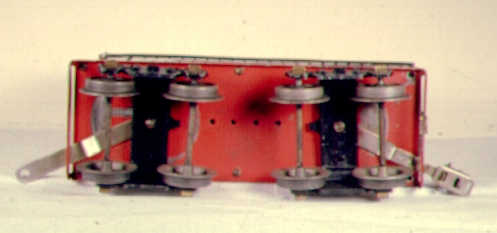 Bottom view of black Dorfan tender
Circa 1928 - American flyer used the early casting of the 1134 in several sets. AF numbered these 4694 when fitted with the automatic reversing unit and 4660 with a hand reverse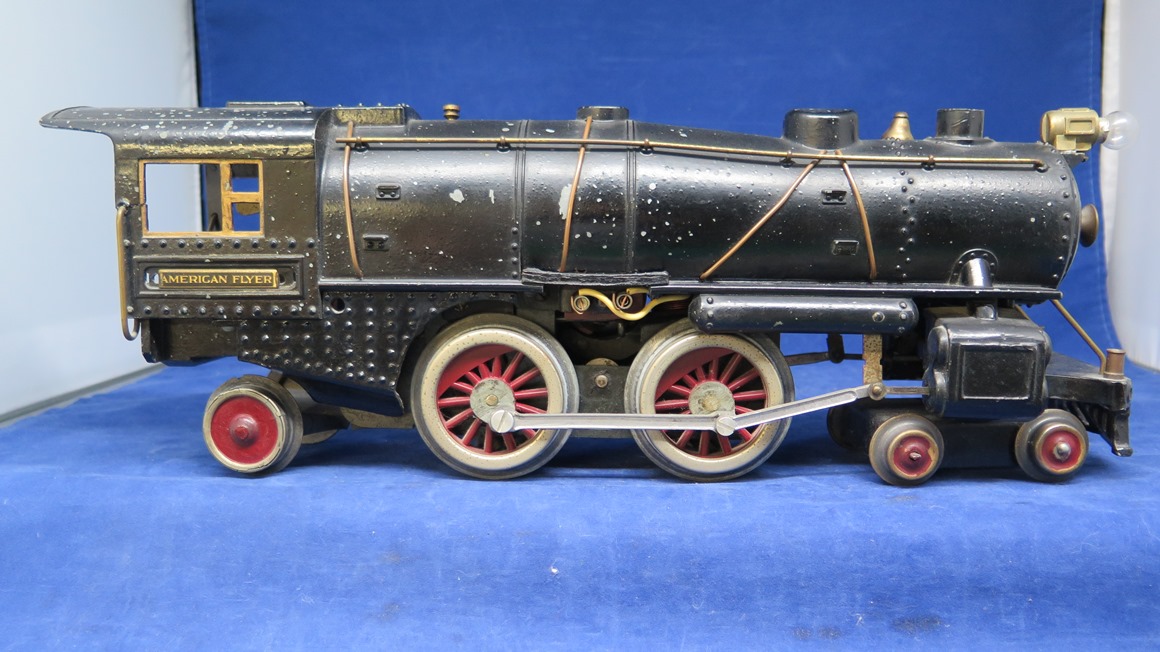 .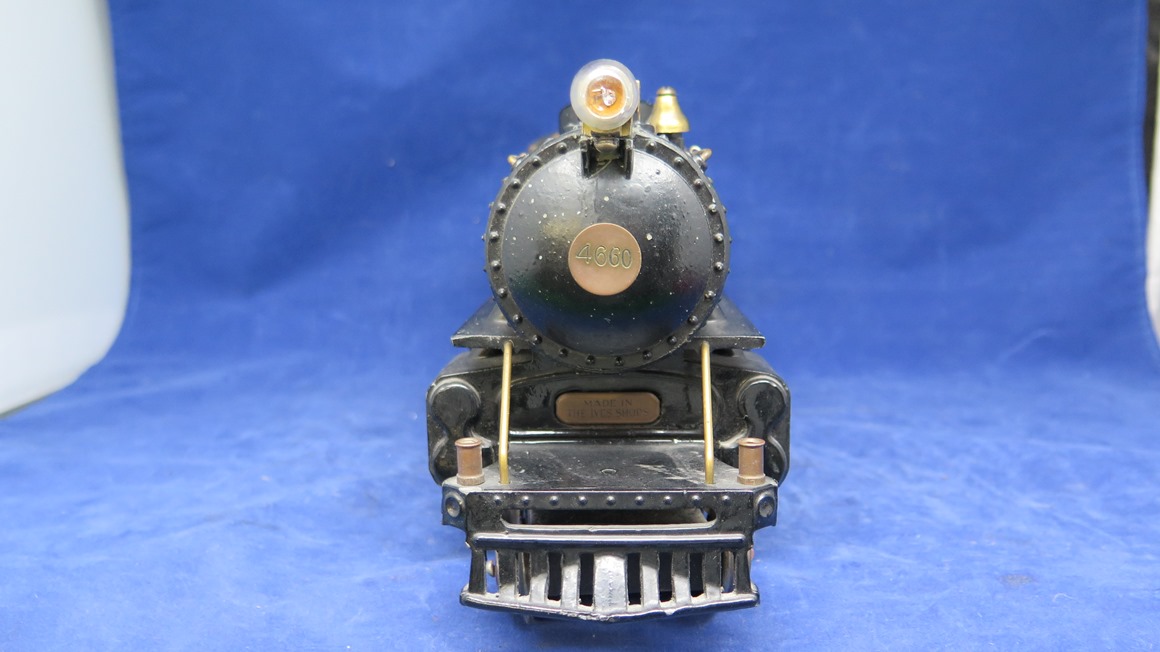 Front view of a No. 4660 locomotive with the number on the button.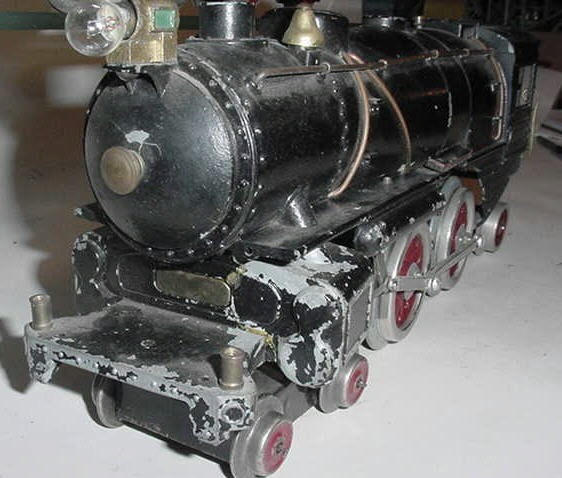 This one is confusing to us, it has a different type of button, the plate is blank and it does have the flyer headlight, but it seems to be using the 1929 casting with the later value gear. We believe that at least some parts have been switched on this by a collector.

Bottom view of the AF No. 4660, compare it to the bottom of a 1928 IVES engine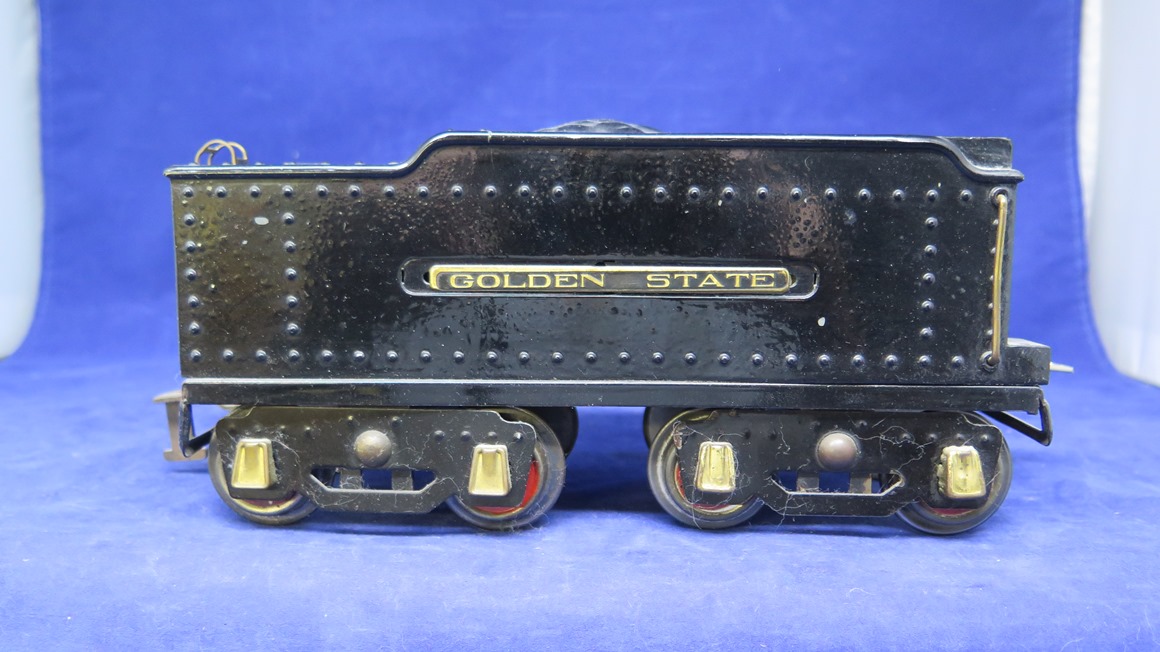 American Flyer tender that came with the 4694 and 4660 locomotives. All IVES except for the Golden State Limited" plate on the side and of course the trucks and couplers.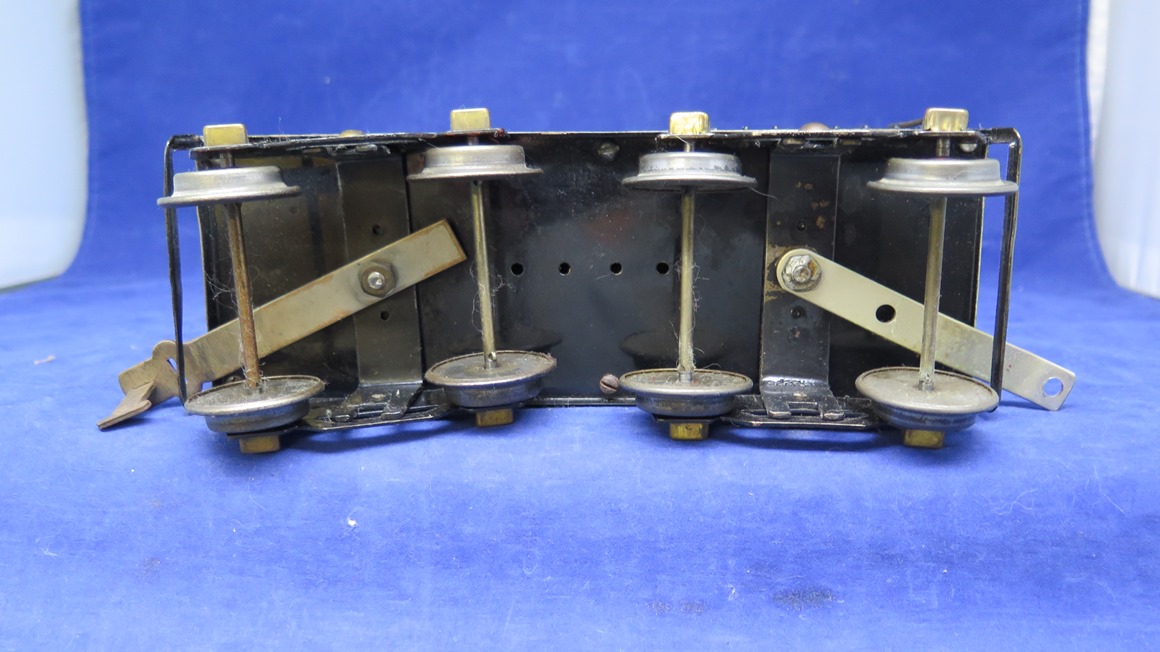 Bottom view of the American Flyer tender.